FULL TESTIMONIALS
Pamela J. – Filmmaker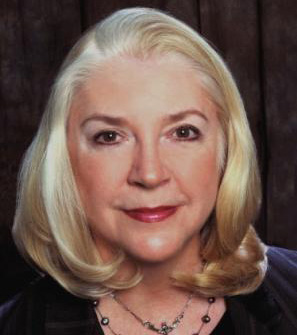 I really didn't like taking thirteen pills every day to control my irregular heartbeat, so I was delighted that just three months after seeing Dr. Wong and following his recommendations, I was able to cut my arrhythmia medications down to just two pills a day. With Dr. Wong's attentive and sensitive care, I have seen a huge improvement in my heart condition and my health in general. I have lost weight and improved my physical stamina. Best of all, I no longer have the unsettling arrhythmic heartbeats and can once again enjoy chocolate. I hope to further cut down on medicines using Dr. Wong's guidelines for diet and exercise. I am very encouraged to discover that I can control my condition and enjoy more energy and stamina.
Eugenia V – CEO
It worked so well, I should have stuck with Dr. Wong's Low Glycemic Diet. Instead, after dropping 15 pounds and controlling my blood sugar levels, I stopped following the diet. Two years later, my blood sugar reading surged to a dangerous 350! Once diagnosed as borderline diabetic, I was diagnosed with Type 2 Diabetes. I started taking medication but it did not help fast enough. So I went back to what worked — Dr. Wong's Low Glycemic Diet. Within a few weeks my blood sugar levels dropped to the 200s. After a month, my blood sugar readings dropped even further. By sticking to the diet, I am now 40 pounds lighter and my blood sugar readings average 84 to 94. Best of all, I did not need to make a major lifestyle adjustment. By simply following the diet, I don't have to shoot insulin and my diabetes is under control.
Dennis W – Business Owner
I decided to have a heart scan when I was only 38 years old due to my family history of strokes and heart attacks. The radiologist said my heart scan showed dangerous levels of calcified plaque blocking my arteries and he referred me to HeartCare. Dr. Wong administered blood tests and explained that my good cholesterol (HDL) was too low. The HeartCare staff helped me with dietary and other counseling. I see the results in my lab work and have learned to like the healthy dietary choices I am now making: lean protein, fish, and complex carbohydrates. I now see Dr.Wong several times a year. I have experienced a dramatic difference in my blood chemistry -my HDL has doubled – and I have had no events to report over the years.
Robert C. – Business Owner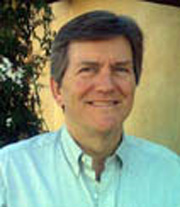 My adventure began with a helicopter ride to Cedars-Sinai after severe chest pain seized me during a hike. I had three diseased vessels, requiring a stent and an angioplasty (a balloon inserted to open up the arteries). My physical therapist referred me to Dr. Wong who analyzed my blood and explained I had very low HDL (good cholesterol), high LDL (bad cholesterol), high triglycerides and elevated insulin levels: a dangerous combination. He said to stop taking Vitamins C and E because they were suppressing my good HDL. He prescribed medications to control my lipid (blood) abnormalities and recommended changes to my diet. In just six months, my HDL level increased, and my LDL level, triglycerides and insulin levels lowered. I now visit Dr. Wong about three times a year to keep me on track. I am confident that his diagnosis and treatment have been effective in maintaining my good health.
Mike M. – Non-profit Administrator
As an ex-smoker with high cholesterol, I was concerned about my risk factors for cardiovascular disease. After being treated by several cardiologists for dizziness, chest pain, and stress, I decided to see Dr. Michael Wong, who specializes in prevention of cardiac events. Dr. Wong's approach to diagnosing my condition was scientific and methodical yet he was good at explaining in lay terms what was going on inside my body. He involved me in my own health management, developing a care plan with precise recommendations based on lab results, my input and his observations. He clearly described the range of consequences that could result from neglecting my health but he was never pushy or condescending about my shortcomings in following his directions. Dr. Wong is competent, compassionate and committed. He helped me understand and control my risk factors, and now visits to HeartCare are a regular part of my healthcare routine.
Dr. Tim T – Cardiothoracic Surgeon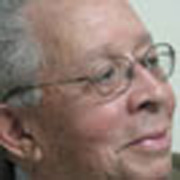 I first went to see Dr. Wong over thirty years ago because of hypertension and my family history of heart disease. My father had his first heart attack at age 58. Dr. Wong conducted a series of tests that provided evidence of life-threatening plaque that was building up in my arteries. It wasn't hard to convince me to follow Dr. Wong's recommendations for lifestyle changes and medication. I am happy to report that under his close monitoring, I have never had a heart attack or stroke. I credit Dr. Mike Wong for helping me achieve the cardiovascular health to recently celebrate my 85th birthday.
Miguel M. – Construction Worker

I had a body scan at age 45 which identified health issues involving my heart that needed immediate attention. Fortunately I was referred to Dr. Wong and his world class HeartCare team. I was amazed how well Dr. Wong explained in understandable terms the complex factors that can lead to heart problems. In just a short time under his guidance, I changed my diet and drinking habits and adjusted my vitamins and medications. The results were astounding. My total cholesterol dropped from 215 down to 116 and my triglycerides went from 210 down to 34. The changes I made would not have been possible without Dr. Wong and I plan to continue a long relationship with him to keep me on track.
Maria P. – Former Marketing Coordinator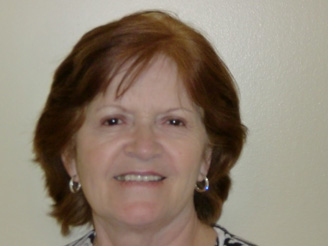 I decided to see Dr. Michael Wong because I was suffering from very disconcerting "heart flutters" and high cholesterol. Plus my family history of stroke really concerned me. After I moved away from the Los Angeles area, friends and relatives questioned why I continued to drive 200 miles roundtrip to see Dr. Wong. Though I am sure there are competent cardiologists in my area, I simply trust Dr. Wong with my life. He is a true professional, rare in this day and age, and he really cares. He is straight to the point and tells you the truth so you better listen to him. I believe that if I hadn't been referred to Dr. Wong I would not be experiencing the quality of life I enjoy today.
Rodolfo A. – Maintenance Worker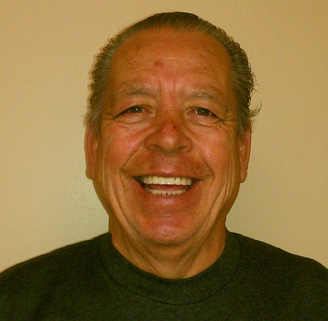 My need for ongoing cardiac care brought me to Dr. Wong. I had a pacemaker implanted and I suffered from coronary artery disease. Dr. Wong recommended this special treatment called ECP therapy for me because of my plugged arteries and my off and on chest pains. His office staff provided great service. I received a kind reminder call before each appointment and when I came to the office, one of the medical assistants would help me get set up on the therapy bed. The ECP therapy was magnificent. I did the recommended thirty-five sessions but I started feeling better after just a few days of therapy. I had more energy and could walk longer without feeling tired or out of breath. Dr. Wong is a highly experienced, efficient and knowledgeable doctor who is the reason I feel so much better.
Terri M. – Pharmacy Technician
After dealing with a weakened heart for over 30 years, today I feel like a new person. I had a history of congestive heart issues when I started seeing Dr. Wong in 2005. My shortness of breath was severe enough to require hospital admissions. Over the years I had a pacemaker implanted and a valve in my heart repaired. Dr. Wong helped manage my care with medications, diagnostic tests, and various treatments. I trusted his advice when in 2011 he said that a heart transplant was my best and perhaps only alternative. By some miracle, only two weeks after being put on the transplant list, I was given the heart of someone 20 years younger. Dr. Wong and his staff helped me keep my own heart going for all those years until I received the transplant. Now I get the support I need to keep my new heart going strong.