FOR PHYSICIANS
SOME PATIENTS NEED ONGOING SUPPORT
Although imaging studies and pharmacology have contributed greatly to our understanding of cardiovascular disease and its treatment, your patients are at greater risk than ever for cardiovascular disease. Their symptoms may include:
High Triglycerides
Low HDL
Hyperglycemia
Obesity
Metabolic syndrome
Angina unresponsive to medications
We are fighting a disease of civilization: sedentary lifestyles, fast and over-processed food, a lack of understanding of the roles played by diet and exercise, hypertension, smoking, stress and pollution of various kinds. All these factors take their toll on your patients' health, starting in childhood. Although patients are usually aware of some of the risk factors that contribute to their unhealthy condition, they often need specific recommendations and guidance and support to motivate them to make lifestyle changes.
EARLY INTERVENTION
If your patient is exhibiting early signs of cardiovascular disease, you do not have to wait until the disease progresses in order to provide treatment. Refer your patient to HeartCare so we can work with them now to arrest and reverse the progression of their disease.
POST-SURGERY
If your patient has already undergone an aggressive form of treatment such as surgery, they may require longer- term treatment. Refer your patients to HeartCare, so we can work with them to address their underlying conditions and mitigate the likelihood of recurrence.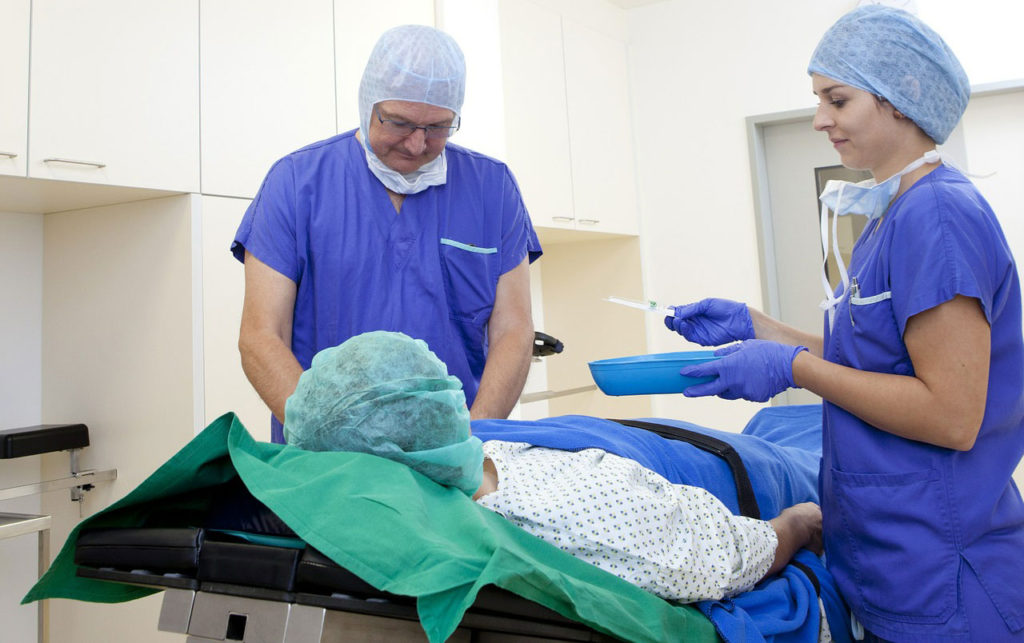 PERSONALIZED TREATMENT PLANS
You can be assured that when you refer your patients to HeartCare, they will receive the highest level of personalized care and attention, including a full assessment of their condition, development of an ongoing treatment plan, and regular monitoring, encouragement and support.
At HeartCare, our treatment plans emphasize lifestyle changes, especially food choices and moderate exercise.
For example, we can often control high triglycerides through specific dietary changes. Once high triglycerides are effectively controlled, then we can address how to raise low HDL. Hyperglycemia can also be lowered by identifying which carbohydrates should be eliminated.
Additional medications are not usually needed. Instead, for many patients, the use of medications can often be reduced. We also offer ECP therapy for patients suffering from angina unresponsive to medications.
PHYSICIANS' TESTIMONIALS
I have seen my patients benefit immensely from Dr. Wong's experience, skill, and knowledge.
Dr. Michael Wong is a great cardiologist to whom I have referred many of my patients with cardiac problems, real or suspected. I am board-certified in Internal Medicine and Pulmonology, and a primary care physician. I have seen my patients benefit immensely from Dr. Wong's experience, skill, and knowledge.
Dr. Wong keeps pace with the rapid advancements in medicine. He knows how to determine the effectiveness of the many medications that treat heart disease. Furthermore, he is board-certified in lipidology, the study of cholesterol and other fats. Only a few physicians have this certification.
His staff is friendly and helpful. Dr. Wong always communicates his findings to his patients and the referring physician promptly and thoroughly with a typed note, and has had an electronic medical record system in place for over a decade.
I will continue to refer patients to Dr. Wong without reservation.
John Chalison, MD
Internal Medicine
Pulmonary Disease
He is a brilliant cardiologist and lipidologist, thorough and caring.
I am an Ob/Gyn with a special interest in preventive cardiology. I had been looking for over 15 years for a cardiologist aware of the special needs of women and courteous at the same time. This seemed to be an impossible task.
Then I received my first consult report from Dr. Michael Wong and I was astonished. I had never seen such a thorough report. It was immediately obvious to me that he is a brilliant cardiologist and lipidologist, thorough and caring. I have now worked with Dr. Wong for over seven years and my patients never cease to be impressed.
I am also participating in Dr. Wong's Los Angeles lipidologists group that includes some of the best cardiologists in town. I am reassured to see how Dr. Wong takes a leadership role both during and in between the meetings. As if all this weren't enough, he is developing a program to educate the public about the real dangers of heart disease and to how use lifestyle changes in its prevention.
He is a real gift to the field of medicine, and I am glad to refer him as a resource for my patients.
Christine Paoletti, MA, MD, FACOG
www.drpaoletti.com
He keeps abreast of the latest developments in this vital field.
I am a retired physician M.D. anesthesiologist. and I have seen Dr. Wong regularly for one year. He has helped me optimize my lipid and sugar profile with medication, life style and dietary changes. He reinforces this by giving excellent dietary and lifestyle changes fact sheets.
Before I came to Dr. Wong, I went to another cardiologist for 8 years (every 6 months) and he did basic tests: LDL, HDL, TG, liver functions and two yearly exercise echocardiogram. They were normal and I thought everything was great. He moved to San Francisco. .
I read an article that these basic tests were really "dinosaur tests" as they are not detailed, like they don't measure LDL components like particle and size numbers. For example, one could have a normal LDL, but a large percentage of that can be small atherogenic particles that should be corrected.
When I met Dr. Wong, I bragged that my two past exercise echos were normal; he said that you could have up to 50% blockage of your coronary arteries with a normal exercise echocardigram!
Dr. Wong ordered the latest tests, including LDL particle size and number, apolipoprotein A and B, genetic lipid tests, carotid arteries and abdominal aortic echograms and coronary artery angiography/calcium scan that showed 20-30 % stenosis (narrowing) in my mid left anterior descending and right coronary arteries that proved his point. He always fully explains my test results and answers all questions. He is very amiable and knowledgeable in his field.
I see him every 3- 4 months. Just like we take our car for regular service to make it last longer and optimize its performance, we need to see a lipidologist , like Dr. Wong (there are not many around; when I looked for one on Google over a year ago, Dr. Wong was the only one in Los Angeles), as he keeps abreast of the latest developments in this vital field of cardiology/lipidology because cardiovascular disease (e.g.,heart attacks, strokes, heart failure) are the most common cause of death in the United States. Both of my parents died of it and I want to do everything possible to prevent or delay a similar fate.
I highly recommend Dr. Wong to evaluate, test, monitor and treat any abnormalities in your cardiovascular system. As a famous person once said, "An ounce of prevention is better than a pound of cure."
Ashok Sharma, MD